57% of sellers for MLM businesses make zero sales
After analysing 30 income disclosure reports, Ocean Finance found that:
Almost 2/3 (57%) of MLM sellers make no sales.
Several MLM companies cost between £49-£72 to join, therefore, asking you to invest before you begin to sell – decreasing the chances of making a profit further.
Of those who make a sale, the average MLM seller makes £24.92 per month (pre-expenses)
After analysing the amount earned by those who do make a sale, they found that the average seller will earn just £24.92 per month, or £298.92 per year – however, this is pre-expenses and shouldn't be considered as profit.
How many MLM products you would need to sell to make the average UK wage
After uncovering the best-selling products from multiple MLM companies, Ocean Finance has also revealed how many you would need to sell in order to earn the average UK wage (£31,461).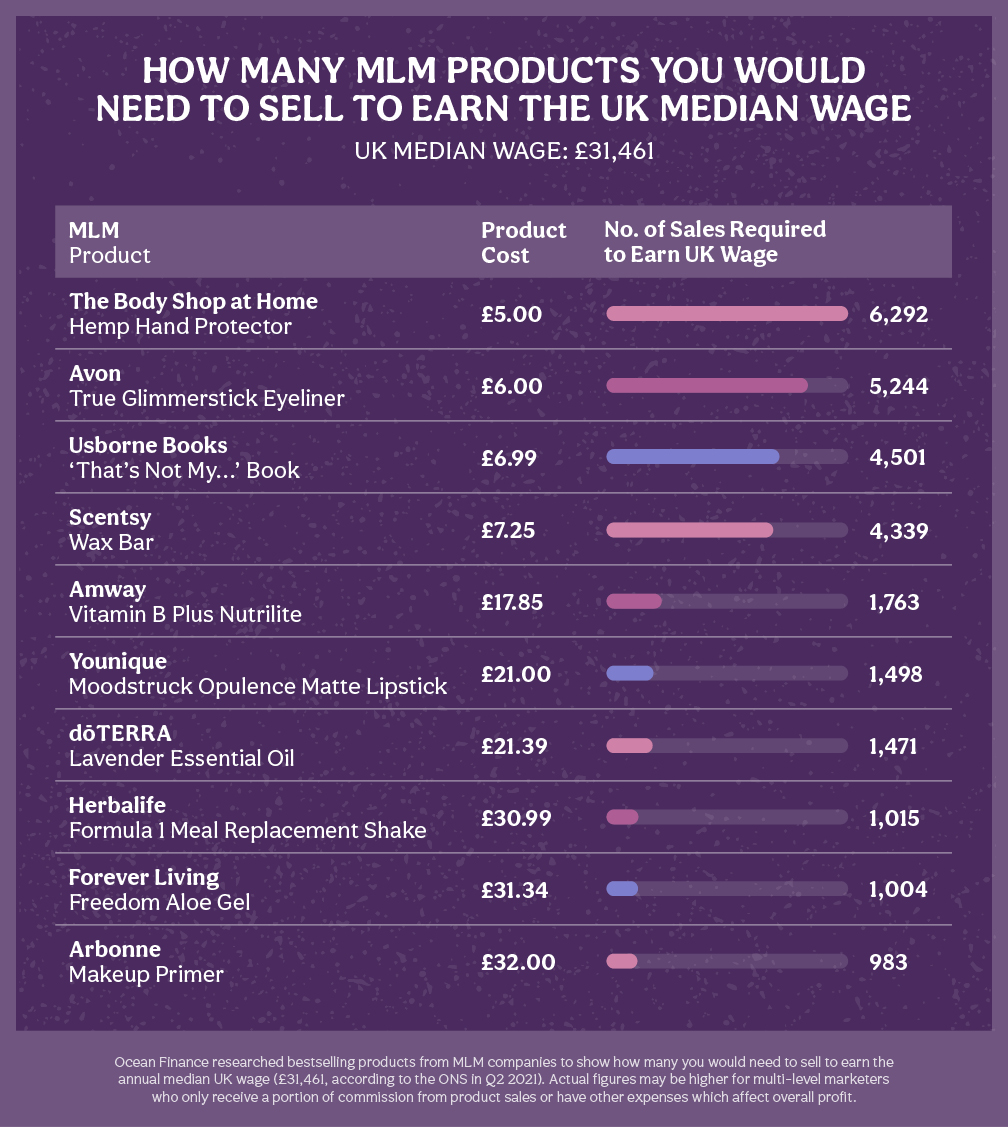 Sellers for The Body Shop at Home would have to sell 6,292 tubes of their popular Hemp Hand Protector each year to earn the average UK salary. Alternatively, Scentsy distributors would have to sell 4,339 wax bars per year to meet the average UL wage.